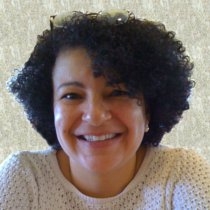 Maria A.
Acupuncturist "LAc"
Maria Andino, licensed acupuncturist and herbalist, is a graduate of Yo San University of Traditional Chinese medicine, one of the nation's leading TCM graduate schools.
Maria completed over 4,000 hours of instruction led by Drs. Daoshing and Maoshing Ni, 38th generation practitioners and qigong masters. She has also trained in Master Tung treatment protocols and Advanced Constitutional Facial Acupuncture for anti-aging and scar reduction therapy.
In her practice, Maria is committed to maintaining the highest level of customer service and building strong customer relationships. Her extensive understanding and use of complementary therapies, such as cupping, moxibustion and tui na, allow her to extend individualized, integrated care to each and every client.
---
Professional License
14182
Certifications
California Acupuncture Board
Specialized Training
Advanced Constitutional Facial Acupuncture and Scar Reduction Therapy with Mary Elizabeth Wakefield, LAc, Dipl. Ac., MS, MM, 2010
Book of Modules Herbal Formulations intensive with Cormac Ferguson M.T.O.M, Dipl. Ac & CH, L.Ac.
Master Tung Points for Pain Relief with Djamal Kord BS, MATCM, L.Ac., 2010