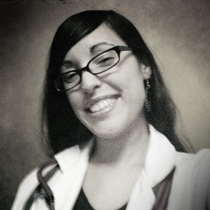 Melani L.
Acupuncturist "LAc, MSOM"
Natural health is vitally important to Melani Leonard, a licensed acupuncturist and a master of Oriental medicine who is all too familiar with adverse reactions to Western medications.
A former emergency medical technician and firefighter, Melani was given prescription drugs to counteract common ailments incurred in her position. After experiencing a negative response, she began to seek alternative treatments to address her ailments without the need for pharmaceuticals. Her other goal: to prevent new conditions from occurring in the first place.
It was during this period of her life that Melani was first exposed to the use of herbal medicine and acupuncture. Intrigued, she quickly made the decision to pursue further studies in Oriental medicine, earning her license to practice acupuncture in the state of California and a master's degree to demonstrate her expertise.
Melani is especially interested in the use of nutrition in healing, understanding Western disease, ear acupuncture, electrical stimulation, herbal formulas and proper needling techniques—modalities that promote optimal health and patient well-being. She is dedicated to helping her patients to the best of her ability while helping them to lead healthier lives.
What to Expect
Acupuncture treatments are relaxing and beneficial to a patient's health. Prior to beginning, Melani engages her patients in a conversation, discussing what it is that brought them in, listening to their needs and goals before implementing a course of treatment. Possible modalities include needles, moxa (heat therapy), heating lamps, electrical stimulation, herbal remedies, massage, cupping, acupressure, reflexology and other therapies.
---
Professional License
14368
Certifications
National Certification Commission for Acupuncture and Oriental Medicine
California Acupuncture Board