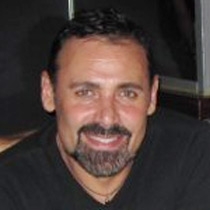 Franco R.
Massage Therapist "LMT"
Franco Ray, a state licensed and nationally certified massage therapist, brings an eclectic background in sports nutrition, fitness, health care and chiropractic training to each and every session.
Franco is a trusted massage therapist who spent the last 10 years building a thriving practice in Manhattan. Trained at the Swedish Institute of Massage Therapy and Applied Health Sciences, Franco credits the high quality of his education for the extent of his skills and the success of his studio.
Located in the heart of Union Square, Franco's facility attracts an assortment of clients in search of both healing and relaxation. Whether you're an athlete who wants to prolong a career, a cancer patient who wants to address the affects of chemotherapy or an overstimulated New Yorker in need of some serious stress relief, Franco is eager to help.
Franco is committed to improving the well-being of his clients by offering the best massage experience possible, and he is confident that he can deliver results that exceed expectations. "Your body is your temple," Franco tells his clients. "Treat it well, and it will serve you well."
---
Professional License
NYS license# 27 017398
Certifications
National Certification Board for Therapeutic Massage and Bodywork
Specialized Training
Swedish Institute of Massage and Applied Health Sciences