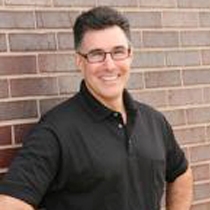 A. Evan R.
Personal Trainer "CPT"
A certified personal trainer and exercise specialist, Evan Raoof is excited to help others transform through fitness and health. The owner of Corepoint Fitness, based in Dearborn, Mich., Evan customizes programs so each client has the best chance of meeting and surpassing their goals.
Evan's passion for fitness grew out of necessity. Born with a form of Cerebral Palsy, Evan wore a brace on his right leg until he was 17 years old. Working hard to limit the effects of this disability, he became involved in soccer, running, cycling and strength training. He furthered his education by studying physical therapy at Southern Illinois University before becoming a personal trainer in 1999.
Today, Evan educates his client to realize their own potential by taking care of their bodies through proper diet and exercise. "We inspire and teach you to get the most out of your life," Evan says, serving southeastern Michigan, and working with residents from Ann Arbor, Canton, Ypsilanti, Westland, Novi, Plymouth, Livonia and Dearborn.
When working with Evan, new clients start with a fitness audit and body diagnostic workout, a comprehensive evaluation that outlines exercise habits and health history. Once that is complete, Evan works with clients to determine fitness goals. He then designs programs to ensure that goals are met, whether it is to increase strength and flexibility or lower the percentage of body fat.
---
Certifications
National Strength and Conditioning Association (NSCA)
National Academy of Sports Medicine (NASM)
Specialized Training
Corrective Exercise Specialist, NASM
Elite Trainer, HFPN & Sharecare
GMP Golf Conditioning Specialist