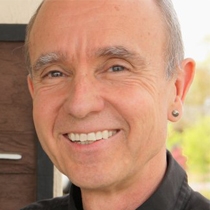 Steve S.
Acupuncturist "LAc"
A licensed acupuncturist and herbalist, Steve Snyder is known for his unique blend of expertise, personalized care and trademark compassion.
It doesn't take long for his clients to realize that they're in good hands with Steve, who aims for total restoration of the body and mind. Whether plagued by pains or hassled with headaches, Steve's 17 years of experience and constant exploration of innovative methods leave clients feeling healthy, whole and—most importantly—as though they're being treated by a true professional.
With a background in biology and a post-graduate certificate in Chinese gynecology, Steve has been mentored throughout the years by some of the finest acupuncturists around. But degrees don't heal patients; superior care does. "I take the time to get to know you and give you quality treatment," Steve says.
At East-West Acupuncture, Steve utilizes a wide range of skills to provide personally tailored treatments that address each client's needs. "I use multiple modalities—acupuncture, cupping, moxa, Chinese herbology, nutrition and more," he says. "But no matter the treatment, the goal is the same: to allow the body to heal itself."
---
Professional License
Oregon Board of Medical Examiners AC00281
Certifications
National Certification Commission for Acupuncture and Oriental Medicine