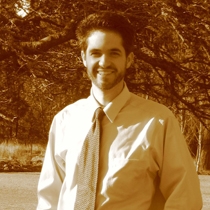 Fred R.
Acupuncturist "DOM"
World traveler Dr. Fred Russo brings the universe of acupuncture and Oriental medicine to you—his client, empowering you with education, and healing with the various forms of medicine he has studied and practiced in the very places they were created.
Dr. Russo has the passport stamps to prove the scope of his studies. After finishing his undergraduate degree at West Virginia University, Dr. Russo took his studies around the globe, visiting such places as Chengdu and Shanghai, China.
A doctor of acupuncture and Oriental medicine with 10 years of experience in the field of natural health, Dr. Russo has spent the last 15 years traveling the world to study and practice acupuncture, Chinese herbal medicine, Western medicine and qigong. Currently, he practices privately at the East Asian Wellness Center and is adjunct faculty at Bastyr University in Seattle, Wash.
Depending on a client's individual needs, treatments may involve one or several of the methods which Dr. Russo specializes in, from acupuncture and herb therapy to tai chi. Lasting up to an hour and a half, sessions seek to improve common ailments, address gynecological and fertility-oriented concerns, and provide complementary care before, during and after traditional cancer treatments.
The lessons don't end once a client leaves the office either. Dr. Russo believes that eating an organic whole food diet, exercising and being conscientious about the planet are positive ways to influence health and well-being. This mindset, in combination with his deep understanding and proven skills in practicing Chinese medicine, will bring you the relief and healing you need.
---
Certifications
National Certification Commission for Acupuncture and Oriental Medicine
Specialized Training
National Certification Commission for Acupuncture and Oriental Medicine, 2002
Burlington County Institute of Technology, Licensed Practical Nurse, 1995