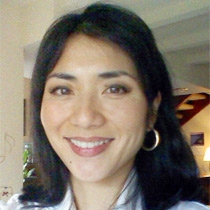 Nanette H.
Acupuncturist "LAc"
Acupuncture is a past and present family heirloom for second generation practitioner Nanette Hale, who takes holistic wellness to a whole new level.
"The ideal approach to illness is to begin treatment as soon as possible," says Nanette. "The sooner you seek help, the faster you will heal."
Nanette, who learned acupuncture from her mother before formally training at the International Institute of Chinese Medicine in New Mexico, believes that the benefit of a holistic approach to wellness is the consideration of the "whole person" rather than an isolated symptom. "Chinese medicine is unique in that it appreciates that illnesses may be identical, but the people suffering from them are individual."
With this philosophy in mind, Nanette has created a serene, relaxed environment in which to practice Dr. Tan's Balance Method: a style of acupuncture well-known for highly effective treatments utilizing few needles. The Balance Method targets pain, as well as internal issues, and is particularly well-suited for treating expectant mothers.
At home, Nanette keeps her hands in shape playing classical piano, and she takes care of her mind and body with Shotokan karate along with her son and daughter. Family is extremely important to Nanette; her sister was also inspired by their mother to pursue a career in acupuncture, and Nanette is thankful that the family tradition of healing is flourishing.
"I love my work," Nanette says, "Because it really helps people. When my clients are released from constant pain, they feel better overall, in every aspect of their lives."
---
Professional License
626
Certifications
National Certification Commission for Acupuncture and Oriental Medicine
New Mexico Board of Acupuncture and Oriental Medicine
Specialized Training
Council of Colleges of Acupuncture and Oriental Medicine, Certified in Clean Needle Technique, 1999
Chengdu University of Traditional Chinese Medicine, 1998 (One-month study tour)