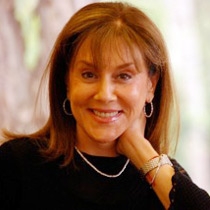 Mindy B.
Acupuncturist "PhD, LAc"
Dr. Mindy Boxer is a holistic practitioner specializing in a range of disciplines that allow her to integrate the wisdom of ancient healing with the most recent innovations in scientific research.
Dr. Boxer began her quest for health and wellness at the age of 15, when she revamped her diet and began to regularly attend yoga classes. Years later, she earned her PhD in nutrition and human behavior, a degree she now uses when counseling and educating patients on how they can attain health and vitality.
Her curiosity and passion for proper nutrition allowed Dr. Boxer to recognize that she wanted to fully understand the human body as a complete system. This desire is what ultimately inspired her to attain a master's degree in Traditional Oriental Medicine. The mixture of knowledge in nutrition and ancient techniques has led Dr. Boxer to produce incredible results for her patients in hormonal balance, rejuvenation and immune system enhancement.
Proper nutrition, herbs, acupuncture, and homeopathic remedies are the tools Dr. Boxer utilizes to allow the body to heal itself and find its way back to balance.
---
Professional License
License Number: AC4524
Certifications
National Certification Commission for Acupuncture and Oriental Medicine
California Acupuncture Board
Specialized Training
Hahnemann College of Homeopathy, Diploma of Homeopathy