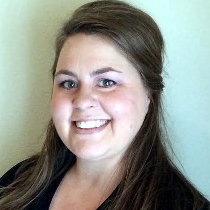 Ashley H.
Massage Therapist "LMT"
Ashley Nutt is a licensed massage therapist, in practice since 2004. Familiar with the stressful toll of corporate life, she encourages her clients to take control of their health by engaging in self-care and regular massage.
After completing a 600-hour massage therapy training program, Ashley jump-started her career working for The Ritz-Carlton Spa in both New Orleans, La. and Dallas, Texas. Over the course of her career, she has gained a wealth of experience and knowledge in performing Swedish, reflexology, Thai and hot stone massages, each technique which has the ability to improve quality of life. Many of Ashley's clients agree that massage is much more than a luxury, rather, it's a full on necessity. Bodyworks Oasis Therapeutic Massage is Ashley's private studio, located within the offices of a chiropractor in Austin. She established her facility in order to be able to provide a nurturing environment while performing massage -- one that facilitates an improved sense of health. Her goal? Ashley hopes that all of her clients leave a session feeling recharged and ready to face the world, and if she can do that, then she's done her job. Ashley particularly loves this aspect of her profession and is grateful that she gets to help others feel good for a living. "My clients love to see me- who wouldn't love to have that in their everyday life?" she asks.
---
Professional License
MT104144
Certifications
Louisiana Board of Massage Therapy
Texas Department of Health Services
Specialized Training
Mama Mio, Pregnancy Massage, 2007-2009
Current & Previous Employers
The Ritz-Carlton Dallas, Heart and Soul Massage (Austin)