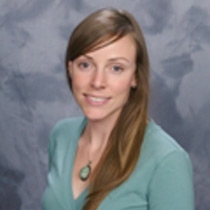 Nicole K.
Massage Therapist "LMT"
Well-traveled healer Nicole Keane is a nationally certified massage therapist with a firm understanding of physical health. She has worked with medical physicians and at athletic events in various states throughout the U.S., including her Alaskan home, honing her skills as a bodyworker.
An athlete herself, Nicole has always been involved in a variety of sports, from skiing and snowboarding to fishing and hiking. That said, she also knows how important it is to maintain her physical well-being in order to continue participating in the activities she loves. Practicing what she preaches, Nicole incorporates massages into her regular wellness routine—and she advises others to do the same.
A graduate of the Desert Institute of Healing Arts in Tucson, Ariz., and Oriental Healing Arts Center in Anchorage, Alaska, Nicole is trained in a number of methods, and incorporates them into a session on an as-needed basis. "My work is very rooted in western medical massage," she describes, "but I also incorporate eastern medical massage techniques." The result? A holistic, balanced approach that's both therapeutic and extremely relaxing all at once.
---
Certifications
National Certification Board for Therapeutic Massage and Bodywork
Specialized Training
Desert Institute of Healing Arts, Tucson, AZ, Massage Therapy, 2004 (now Cortiva Desert Institute)
Oriental Healing Arts Center, Anchorage, AK, Traditional Chinese Medicine and Theory