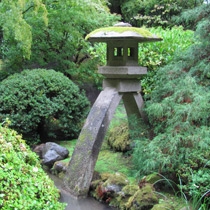 Marcey R.
Acupuncturist "LAc"
Healing is a journey. With the help of Chinese, Japanese and Korean medicine, Marcey Rosin, a licensed acupuncturist in Tuscon, Ariz., is willing to guide clients on their way to emotional and physical well-being.
Born and raised in Chicago, Ill., Marcey moved to Arizona in 1978 and never looked back. "The desert Southwest is a very beautiful and spiritual place," she says. A medical social worker for 23 years, Marcey was drawn to Asian medicine and eventually decided to become a healing practitioner. After graduating from the Arizona School of Acupuncture and Oriental Medicine, she began her private practice in 2002.
Marcey utilizes a common sense, results-oriented approach to treatment and specializes in addressing chronic headaches and migraines, digestive disorders, asthma, anxiety and depression. She also conducts hospice outreach by providing acupuncture at her clinic or on-site at the patient's residence.
With offices located on the El Dorado Health Campus, treatment is easily integrative—she will consult with medical doctors or behavioral therapists as needed. In addition, Marcey offers supportive care for cancer patients at the Arizona Oncology North West office; served as a volunteer for Clinica Amistad, a free, integrative health clinic in South Tucson, until 2006; and collaborated with Acupuncturists without Borders in New Orleans after Hurricane Katrina.
---
Professional License
NCCAOM # 19789 AZ
AZ Acup Lic # 0281
Certifications
National Certification Commission for Acupuncture and Oriental Medicine
Arizona Board of Acupuncture Examiners