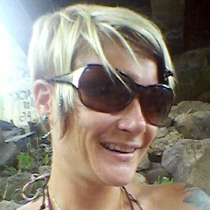 Willow R.
Massage Therapist "CMT"
---
To The Roots Wellness, the massage practice owned by Willow Roberts, is located in a quiet area surrounded by beautiful mountain vistas. As the name implies, Willow incorporates a full range of massage modalities to reach the roots of pain and stress in her clients.
Operating her massage practice from her home office, Willow incorporates her organic garden into her massages, using home-grown herbs and offering homemade teas to her clients to try. She establishes a rapport with clients, checking in on them during and between massage sessions, offering samples products she has been worked on in the garden. Thanks to her personality and efforts, several of her clients have remained loyal to her since she moved to Colorado and established her practice a few years ago.
Willow encourages her clients to improve their health and well-being outside the realm of massage, educating them about various forms of movement from hula hooping to running. In her years of experience, Willow has realized that the root of the problem often lies in actual roots—the foods that we eat. Willow's garden (and her free samples!) is a springboard for introducing organic gardening to clients.