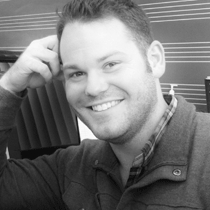 James Jordan H.
Massage Therapist "NCTMB"
Certified massage therapist James Jordan Harrell focuses on creating positive changes in his clients' health and well-being by targeting the patterns that cause pain and discomfort—not the individual symptoms.
James is accredited by the National Certification Board for Therapeutic Massage and Bodywork. A graduate of the Florida School of Massage in Gainesville, Fla., he went on to complete a two-year advanced training program in a style of bodywork known as Structural Energetic Therapy—suited to, "Anybody who wishes to feel better and lead a full, pain-free life!"
An avid rock climber, cyclist and opera vocal instructor, James understands that physical health requires maintenance. "Years and years of chronic and acute pain can't disappear overnight," he says. At least, not without the proper procedures in order to cultivate a healthy lifestyle.
In addition to SET, James offers a variety of modalities, from acupressure and CranioSacral Therapy to deep tissue work, energy work, myofascial release and trigger point therapy. Clients can choose to receive their massage in his private studio or in their personal homes.
---
Professional License
MA 55093
Certifications
National Certification Board for Therapeutic Massage and Bodywork
Specialized Training
Florida School of Massage, Gainesville, FL, 2008
Structural Energetic Therapy, Inc., Tampa, FL