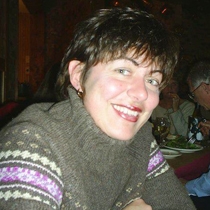 Tammy S.
Massage Therapist "LMT"
Tammy Shaffer, a licensed massage therapist practicing in Culver, Ind., specializes in therapeutic bodywork techniques that release, repair and heal the mind, body and spirit.
Tammy established Spa2Max in 1999 after graduating from the Alexandria School of Scientific Therapeutics. There, she helps clients to find relief from stress and pain while enhancing their overall well-being.
As a massage therapy student, Tammy graduated at the top of her class, and demonstrates a strong passion for transforming clients from a state of stress to one of relaxation. Preventative health care is at the core of her practice, as she strives to not only reduce existing pain but to manage physical and emotional conditions before they have the chance to occur.
---
Professional License
MT20902552
Certifications
Indiana State Board of Massage Therapy
Specialized Training
Alexandria School of Scientific Therapeutics, 1999