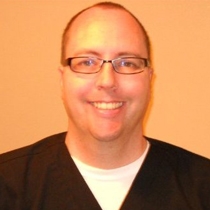 Jack O.
Massage Therapist "LMT"
A licensed massage therapist and the owner of Time to Relax Massage, Jack O'Neal touts the benefits of bodywork and massage because these same alternative forms of therapy once helped him.
For years Jack suffered from intense back pain. "It became part of my life," he recalls. Jack went to doctor after doctor, but they could offer little more than a prescription for highly addictive pain medication. "I was completely fed up," Jack says.
Then a friend recommended he try massage therapy, and within a month, Jack was standing and running normally. "If there's one thing I can pass along to my clients now, it's that I understand," he explains. "And I know the value and necessity of understanding the individual symptoms and pain and offering a healthy alternative."
Jack, a graduate of the Texas School of Massage, encourages other pain sufferers to reap the benefits of a brand new massage business focused on building long-term relationships with clients. He specializes in Swedish and deep tissue massage, and is experienced in couples massage and hot stone therapy. Jack says: "The most important thing I tell my clients is to make time for themselves to relax."
Jack's motivation to become a massage therapist stemmed from watching his parents, a child psychologist and home health care provider, serve the needs of their community. He says he saw the joy they felt while helping others—and that happiness and fulfillment far outweigh financial rewards. With this in mind, Jack is committed to offering some of the best rates in Texas.
"There is no cookie-cutter way of helping people," Jack says. "You have to be able to hear what they are telling you, and design an individualized treatment plan just for them. I am proud to operate a relationship-based business. By connecting with my clients on a personal basis, rather than a financial one, I can help those in need, and focus on customer satisfaction."
---
Professional License
MT114221
Certifications
Texas Department of Licensing and Regulation
Specialized Training
Texas School of Massage, 2010-2011