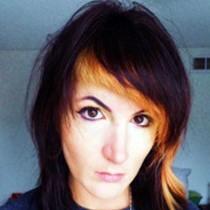 Rebecca V.
Acupuncturist "LAc, MSTOM"
Rebecca Vasquez, a board certified and licensed acupuncturist, firmly believes that acupuncture, herbal remedies and the foundational philosophies of Oriental medicine can be highly effective in the treatment of both chronic and acute syndromes of the body and the mind.
Rebecca's interest in Oriental medicine began on a personal level, after experiencing great relief from an injured wrist through the application of acupuncture and herbs—results that could not be achieved through physical therapy and cortisone injections. Intrigued, she decided to educate herself on the basics of Eastern physiology, only to pique her interests even more.
Today, Rebecca is a graduate of the Pacific College of Oriental Medicine and holds a master's degree in Traditional Oriental Medicine. The owner of Hope Acupuncture, with studios in San Diego, Calif., she now sees clients for a range of physical and emotional needs, though the latter is the focal point of her practice.
Rebecca demonstrates a strong passion for the use of acupuncture and Traditional Oriental Medicine in the regulation of emotions, and offers special treatments for smoking cessation, detoxification, hormone regulation for women who are coping with PMS, infertility and menopause, and weight loss. Treatment is completed through a blend of ear acupuncture and dietary recommendations, along with herbal remedies and complementary Eastern therapies.
---