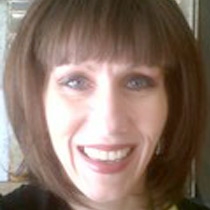 Christine G.
Massage Therapist "CMT"
Christine Gross is a medical massage therapy technician with more than 15 years of experience. She opened her private practice in the summer of 2002, where she specializes in deep tissue massage for therapeutic purposes.
Massage can be an excellent addition to any personal health program. Not only can it reduce physical pain and discomfort, improve circulation and enhance immune system function, but bodywork is also a powerful mood booster, helping to fight depression and improve an individual's sense of well-being.
Chris studied medical massage therapy at Blue Heron Academy of Healing Arts and Sciences, and is certified and insured to practice a number of bodywork modalities, including deep tissue massage, relaxation massage, sports massage, CranioSacral Therapy and pressure point massage. Clients may opt for 15- to 120-minute sessions based on their needs on a given day, reserving quickies for hectic times of the year and longer appointments for when they're needed most.
In addition to these traditional techniques, Chris also offers prenatal massage as support to women throughout their pregnancy. Bodywork during these nine months can provide immediate physical relief while easing the birthing process when the time comes.
---
Certifications
Colorado Department of Regulatory Agencies
Specialized Training
Blue Heron Academy of Healing Arts and Sciences