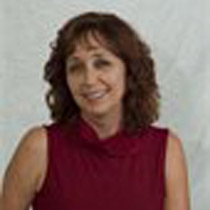 Kim G.
Massage Therapist "LMT"
You're in good hands with Kim Greenlee, a Texas state licensed massage therapist with more than 20 years of experience as a bodyworker.
In addition to her training in traditional massage modalities for relaxation and stress reduction, Kim is certified in the St. John method of neuromuscular massage therapy. Through this comprehensive technique, applied for medical and clinical purposes, Kim targets the root of pain in the body.
Kim is also certified in prenatal massage therapy, offering stress and pain management for pregnant women. Ayurvedic skin care can be complimentary too, making use of steam treatments for detoxification as well as stress and pain relief.
Aromatic treatments enhance the bodywork being performed. Kim utilizes different blends of essential oils, mixed in with her cream, sprinkling a few drops into her hand before applying it to a client's body.
Kim creates different oil combinations with the goal of alleviating specific ailments. Lavender, for example, can be incredibly soothing when a client climbs onto the table, while someone who suffers from allergies may benefit from a different fusion of scents.
---
Professional License
MT004978
Certifications
Texas Department of Licensing and Regulation