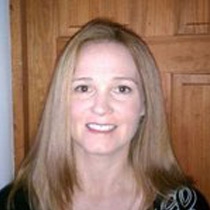 Jennifer B.
Registered Dietitian "MS, CDE, RD"
Don't worry, Jennifer Birge—your friendly and understanding dietitian—doesn't consider herself the "diet and food police." Instead, she uses her total honesty and support to drive clients to achieve their health and nutrition goals.
A registered dietitian and certified diabetes educator, Jennifer specializes in weight loss counseling. Dealing with past weight issues of her own (hey, who hasn't!), she demonstrates a unique sense of empathy toward her clients as she helps them accomplish health objectives, and knows what it's like to be met with obstacles along the way.
Jennifer's approach is tailored to meet client's individual needs and personal levels of ambition. She begins by finding out what it is they want to get out of their consultations, and then designs a plan to help them get there.
Jennifer provides convenient and effective on-site consultations, meeting clients at their home or a nearby coffee shop. Above all, she prides herself on her ability to set reasonable standards and doesn't expect her clients to eat all organic all the time. Her "90/10" method is seen as practical and fair, and is guaranteed to set clients on a path to weight loss within 90 days time.
---
Certifications
American Dietetic Association
Specialized Training
State University of New York College of Oneonta, Internship, Registered Dietitian