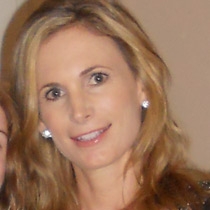 Robin C.
Esthetician "LE"
With more than six years of experience providing professional skin care at a luxury resort and spa, Robin Bliss Clark has thoroughly learned the ins and outs of the industry, and is now fully equipped to bring you the best treatment methods around.
Now partnered in business with a physician, Robin brings both her clinical and holistic training forward, giving her clients a spectacular experience that lasts long after they have left her office.
During a visit to Robin's office, clients can be certain of two things: that they'll be met with an array of services to choose from and that Robin will personalize their treatment. With these two common qualms eliminated, customers are free to totally focus on healing and replenishing their skin.
Robin's advanced treatment offerings are plentiful, from mircrodermabrasion, dermaplaning and lymphatic drainage to organic fruit peels and traditional facials. Everyone can benefit from a specialized skin care program, says Robin, including men looking to pamper their skin and teens in search of the ultimate acne antidote.
Proving her commitment to "green" skin care, Robin offers a number of organic treatments—including a facial and a peel—that use natural herbs and ingredients to balance and replenish skin. Every treatment includes specific massage techniques meant to relieve tension, which guarantees her customers enjoy a complete therapeutic experience.
---