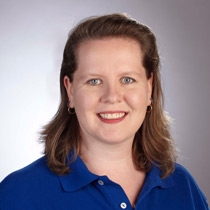 Sally C.
Structural Integration Professional
Forget the "fix-it" mentality. Rather than addressing individual problems, Sally Cina, a structural integration practitioner, focuses on creating overall health and wellness throughout many areas of a client's life.
Native to Iowa and practicing in St. Louis, Mo., Sally is certified by The Guild for Structural Integration, studying in Boulder, Colo. and Kaua'i, Hawaii. An avid swimmer and hiker, she discovered structural integration in 2004 after it helped her to find lasting relief from severe foot pain.
Today, Sally helps others to find this same sense of well-being, flexibility and health. "It is my goal to empower you to have a great relationship with your own body," she tells clients. "Finding balance, ease and calm strength by optimizing the structure of the human body is possible through the cooperative efforts of client and practitioner."
---
Specialized Training
The Guild for Structural Integration