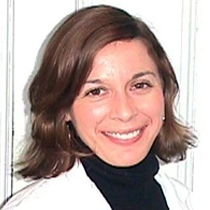 Kate R.
Acupuncturist "LAc, MSOM"
Acupuncture is hardly considered an alternative form of treatment anymore. That's precisely why Kate Ruma founded her studio: to provide a space in which the residents of Arlington, Mass. can address their health care needs through Traditional Chinese Medicine.
At Kate Ruma and Associates Acupuncture, this licensed acupuncturist and herbalist treats a variety of conditions, from infertility, back pain, sciatica and allergies to sports injuries, digestive issues, headaches, chronic pain, autoimmune diseases and pediatrics.
A respected member of the acupuncture community, Kate has held a teaching position at the New England School of Acupuncture and completed clinical research in gynecology there as well as at Harvard Medical School. In addition, she supports the board of directors at the Center for Cancer Support and Education, providing acupuncture and herbal services for cancer patients.
---
Certifications
National Certification Commission for Acupuncture and Oriental Medicine