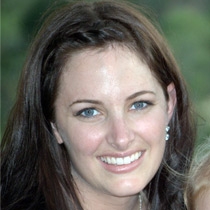 Stephanie S.
Massage Therapist "LE, LMT"
---
Stephanie Sunderhaus is a licensed massage therapist and aesthetician in Mesa, Ariz., who loves the fact that she helps others to look and feel beautiful.
Stephanie's primary goal is to help clients learn how to relax their body and mind, quieting their thoughts through proper breathing in a tranquil environment.
Prior to beginning a massage, Stephanie speaks with clients in order to assess their needs and determine their expectations. Each session aims to soothe client's muscles while working out the kinks, and though most don't want to get up from the table, eventually, they do.
Stephanie's services don't, however, end there. A massage therapist since 2004, Stephanie possesses a particular awareness of the body and ends a session by explaining what stretches may help to prolong the benefits of the bodywork. Client wellness is at the core of her practice, ensuring the best possible treatment with the promise of long-lasting results.