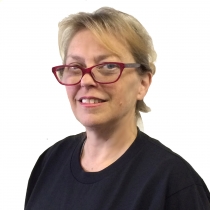 Terri H.
Massage Therapist "LMT"
Terri Hosfeld offers therapeutic medical massage in the comfort of client's homes around Phoenix and considers rehabilitation and geriatric massage her specialties.
Terri's mission is to make therapeutic massage available to everyone in every setting. On top of total body massage work, she also provides information about each session with the intent of helping clients to feel relaxed, energized and contended long after a session ends. "Therapeutic massage is an incredibly valuable tool for achieving and maintaining optimal health," says Terri. Bodywork can reduce the discomfort and pain associated with physical and emotional stress while increasing circulation and more. Prior to a session, Terri encourages clients to drink plenty of water to maximize the benefits of the massage. Hydrating is important afterward too, helping to flush toxins from the body.
---
Professional License
AZ MT-00115P
Certifications
Arizona Board of Massage Therapy
Specialized Training
Phoenix Therapeutic Massage College, Phoenix, AZ (1996)
Current & Previous Employers
Figa Chiropractic (Phoenix AZ); Sports and Family Chiropractic (Phoenix, AZ); Webster Family Chiropractic (Phoenix, AZ); Wig Wam Resort (Litchfield, AZ)