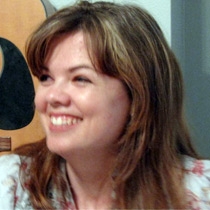 Amy M.
Massage Therapist "LMT"
---
Amy Middleton describes herself as naturally alert, insightful and curious. She's lived in Orange County, New York City, the Bay Area, Central America and San Diego, and takes a similarly open-minded approach when it comes to her profession.
A nationally certified massage therapist in Salt Lake City, Utah, Amy offers in-home bodywork through Heaven and Health—her private practice. Her aim is to instill each client with a feeling of overall wellness, whether they're suffering from a persistent headache, chronic low back pain, or an unyielding sense of stress.
To Amy, massage should be used to address the body as a whole. "Most people think that if their shoulders and back are sore, that's the 'problem area,'" she explains. Oftentimes, however, pain can be caused by other weaknesses in the body. Amy locates these areas, and after performing massage work on them, she helps clients to explore stretches and exercises that can be utilized after a session is complete.