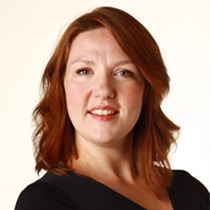 Dorothy A.
Massage Therapist "LMT"
Dorothy Adams is a licensed massage therapist in Tallmadge, Ohio. She welcomes you to consider her a partner on the path to health and wellness.
Dorothy utilizes a blend of deep tissue massage, stretching and joint movement techniques to decrease pain and inflammation, increase flexibility and range of motion, and improve each client's overall sense of well-being. Not only does massage boost immune function and reduce chronic pains such as TMJ, sciatica and carpal tunnel syndrome, it also provides relief from common daily stressors that no amount of Advil can cure.
From the moment you walk through the door, Dorothy offers her full support and attention. Only after gathering personal information and assessing a client's needs does a session commence, beginning with all the major muscle groups in the head as she works her way around the body.
A graduate of the Carnegie Institute of Massotherapy & Integrative Medicine, Dorothy is also trained in trigger point therapy, a style which she uses to target specific areas of the body when needed. Sessions end at the feet, though the benefits last far longer.
---
Professional License
OH 33-01-2407
Certifications
Ohio State Medical Board