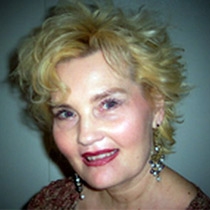 Deanna T.
Aesthetician "LE"
Deanna Toribio is a licensed aesthetician specializing in facial peels and providing spot-on diagnoses of troubled skin.
A successful business owner with more than 25 years in the beauty industry, Deanna's passion for skin care is obvious from the moment you walk in the door. She is a dedicated pioneer in her field who continually seeks further education to plant herself at the forefront of the most advanced knowledge, technology and techniques in health and beauty.
Deanna is an expert in the latest peeling techniques and stem cell therapy. She utilizes all-natural, plant-based peels to leave clients with a rejuvenated, even and more radiant complexion.
Customization is key in dealing with various skin types and conditions. Deanna's accurate assessments, creative problem solving and meticulous treatment process has inspired clients, with conditions that include acne, dehydrated skin, sun danged skin, hyperpigmentation and anti-aging woes, to return for her advice and focused treatments time and again.
---
Specialized Training
Research Institute for Plastic, Cosmetic and Reconstructive Surgery