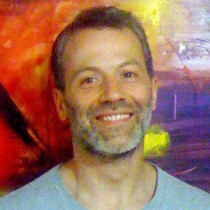 John S.
Massage Therapist "LMT"
If you're looking for a massage that provides relaxation, a means of self-care and total body improvement, John Stoltzfus is perfect for the job.
A licensed massage therapist in the state of Indiana, John spent the first 20 years of his life growing up on a farm in Eastern Shore Maryland. Day in and day out, John was assigned tasks that required him to work with his hands, duties which ultimately influenced his regard for all forms of manual labor and bodywork.
John believes in the collaborative nature of massage therapy and asks his clients to provide feedback (if they choose to) along the way. "Does this music work for you? Would you like any adjustments, like support under your knees or ankles," he asks? Checking in allows John to ensure an optimal experience from start to finish so that clients leave feeling refreshed and rejuvenated.
---
Professional License
MT21003639 Indiana
Certifications
Indiana State Board of Massage Therapy
Specialized Training
Cortiva School of Massage, 2009