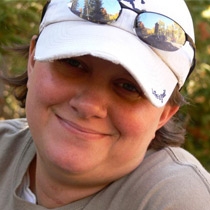 Heather S.
Massage Therapist "LMT"
---
Heather Stevens has genuine passion for massage therapy—as her 4.0 grade point average from Healing Mountain Massage School in Salt Lake City shows.
Today the licensed massage therapist eases tension, relieves stress and soothes injured muscles at Fusion Bodywork, where she offers her specialty: Thai yoga massage.
Heather combines a variety of modalities in her Fusion Therapy, which is designed to address individual needs. Depending on the client, she may use Thai or Swedish massage, trigger point therapy, craniosacral therapy, reiki, deep tissue or sports massage. Taking advantage of proven healing methods from different cultures across the world, Health aims to provide each client with a unique healing experience.