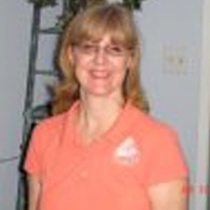 Barbara B.
Massage Therapist "LMT"
---
Time and again, Barbara Bell has been voted the best massage therapist in Dallas and Arlington, Texas. That's because for 10 years, this licensed massage therapist has been providing caring and convenient massage services in client's private homes.
Barbara is trained in a number of massage modalities, including deep tissue massage and Swedish massage. Her techniques help clients to address many physical and emotional ailments, including allergies, anxiety, depression, insomnia, asthma, digestive disorders, carpal tunnel syndrome, TMJ and chronic and temporary pain.
From weekend warriors to stay-at-home moms, Barbara sees a variety of clients, including athletes who want to improve their flexibility, range of motion and overall performance.
Sessions may include specializes products to enhance the quality of the massage, such as chamomile, lavender, avocado oil, vitamin E, sunflower oil and other aromatherapy synergy blends. Not only do these delightful elixirs refresh and stimulate the body and mind, but they can also help to hydrate the body and battle symptoms of insomnia, anxiety, tension and every day stress.