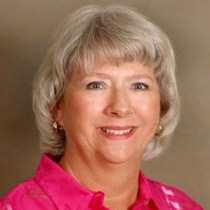 Judy W.
Massage Therapist "LMT"
Judy Watkins spent the majority of her professional career in corporate America. Now, as a nationally certified massage therapist and bodyworker and a Certified Healing Touch Practitioner, she can officially say that, "Helping people in pain or rejuvenating a tired soul is so much more rewarding than making changes for insurance policies."
Judy offers both relaxing spa-type massages as well as medical-oriented sessions to concentrate of specific areas of the body. She solely performs outcalls, influencing each client's home environment by the music she plays and the techniques she brings to the table.
While massage can be a powerful tool, Judy explains that she does not heal anybody. "I stimulate the body's natural properties to heal itself," she says, promoting a person's innate healing abilities while also recognizing the importance of Western medicine.
Judy encourages her clients to continue on a path of wellness by educating them to understand how simple daily habits, such as their posture while driving or sitting at a desk, affect their body. She finds that her clients, consisting mostly of Baby Boomers experiencing a variety of physical concerns, respond well to her suggestions and that doing so helps them to prolong the benefits of a session.
---
Professional License
MA64271
Certifications
Florida Board of Massage Therapy
National Certification Board for Therapeutic Massage and Bodywork
Specialized Training
Educating Hands School of Massage Therapy, Miami 2011