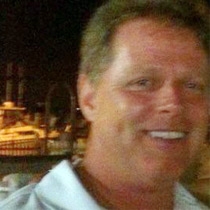 Keith D.
Massage Therapist "LMT"
Keith Dougherty has been a massage therapist on and near Long Island for the past 18 years, traveling to client's homes in Nassau and Suffolk Counties, as well as Westchester, Manhattan and the Bronx.
Keith spent many years working in the finest five-star hotels in Manhattan, after which he moved on to work as spa director, manager and lead therapist for his own spa for 15 years. Doing so has given him a unique sense of client's needs, as well as a great deal of patience for human fragility.
Keith's clients run the gamut and include both males and females who have experience receiving massage. While he might not be their first, he's heard time and again that he's definitely the best, though with a humble demeanor, it's a complement he'll never get used to.
Postural awareness and corrective exercises are an important aspect of Keith's work, increasing client's self-awareness and facilitating the benefits of massage. He has a distinct insight into the human body from past vocational training, and is able to understand his client's needs in a clear and focused manner.
---
Professional License
NYS License 007668
Certifications
New York State Board of Massage Therapy
Specialized Training
Swedish Institute of Massage Therapy, New York, NY