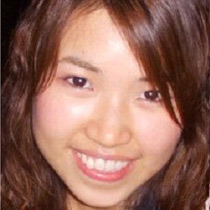 Katrin L.
Registered Dietitian "MS, CDN, RD"
Manhattan is known as a lively metropolis, a lifestyle that can often result in poor food choices and excessive consumption. As a registered dietitian and certified nutritionist in New York City, Katrin Lee works with clients to explore healthy, enjoyable options based on personal food preferences.
Originally from Hong Kong, Katrin has traveled the world from Morocco and Egypt to Italy and Taiwan, complementing her favorite pastime (besides badminton) of visiting local restaurants and sampling the best of what each city has to offer. Simply put, she doesn't just love food; she understands why clients do as well.
An expert in nutrition and health, Katrin encourages clients to practice a life of balance and moderation, relying on her multicultural explorations to work with individuals of equally varied backgrounds. With each, she works to obtain weight loss goals and adequate nutrition habits, incorporating the flavors and ingredients that each person enjoys most.
Katrin's tailored approach enables her to create customized diet plans and health management programs for individuals with diabetes, heart disease and gastrointestinal disorders, among other conditions. No matter why a patient seeks her assistance, Katrin resolutely maintains one ideal: to assist clients in positively changing behavioral health to achieve a lifetime of wellness.
---
Professional License
1034217
Certifications
American Dietetic Association
Specialized Training
Certified LEAP Therapist for LEAP Program- Food Sensitivity Dietary Management Program