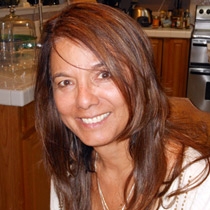 MaryAnn S.
Massage Therapist "CMT, CST"
MaryAnn Sumaraga says that when the body relaxes, the mind follows. She aims to help her clients heal their bodies with a wealth of massage techniques, from aromatherapy to sports massage.
"I can relate to your back pain," says MaryAnn. "I know exactly how you feel and where you hurt."
MaryAnn became a massage therapist because massage saved her from undergoing back surgery for severe sciatica. Several years ago, Maryann could not take a step without pain radiating down her left leg. But two weeks of acupressure therapy had amazing results, and after six weeks MaryAnn felt so rejuvenated that she canceled her scheduled back surgery.
Today MaryAnn creates tailored treatments designed to address the specific needs of each client. This concern and attention to detail takes more time, but provide numerous long-term benefits. MaryAnn offers acupressure, reflexology, shiatsu, deep tissue massage, lympathic massage, Thai massage, craniosacral, raindrop technique, energy work, reiki, homeopathy, aromatherapy and body wraps. She also offers reflexology for those suffering from diabetes or foot, hand or neck problems.
MaryAnn graduated from a 1,000-hour program at the Holistic Life Institution of Massage and Natural Health in Oakdale, Calif.
---
Professional License
20403
Certifications
California Massage Therapy Council
Specialized Training
Holistic Life Institute School of Massage and Natural Health