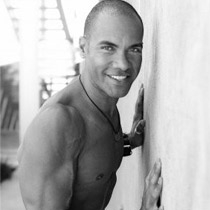 Derek Duke N.
Personal Trainer "CPT, LMT"
Derek Duke Noble is an internationally recognized fitness lifestyle trainer, a yoga teacher, a massage therapist and an energy healer. His A-list roster of clients includes top actors, models, royal family members, executives and, of course, everyday hard working individuals like you.
Derek's success is founded in his ability to create customized fitness and wellness programs that suit client's immediate and long-term goals. Whether it takes three months, a year or more, he motivates clients daily by offering constant encouragement and support as they work toward their ultimate health goals.
Derek trains clients both in their private homes and at his five-star training facility on the Upper West Side. His signature routines include The Body Noble 20 Minute Workout, office pump, jet set fitness, the aqua fitness workout, and his new noble chakra fit programs.
One of the more popular and distinguished programs in the fitness arena is his regimen known as The Noble Lifestyle, which helps clients to transform and connect their body, mind and spirit while recognizing that each element works as one. The program combines personal training sessions and massage work to strengthen the body physically as well as mentally.
---
Certifications
New York State Board of Massage Therapy
American Council on Exercise (ACE)
Specialized Training
Sutherland Chan Massage Therapy School, 2,200-Hour Diploma