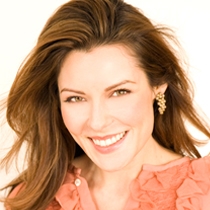 Hilarie M.
Esthetician "LE"
Your skin, your way. That's the philosophy behind Hilarie Mejia's approach to skin care.
A medical aesthetician who works in tandem with well-known dermatological practices, Hilarie recognizes that every person is unique and beautiful in their own special way, and loves to be able to enhance these highly individual attributes. As far as maintenance goes, Hilarie's approach is refreshingly realistic. "I love the sun," she says. "I just don't bake in it."
Growing up in the country, Hilarie is accustomed to that innate need to be outdoors. She recalls being able to play outside, climbing trees and riding bikes, and is completely aware of the nicks and bruises that ensue. "I was taught at an early age that some hydrogen peroxide, the comfrey plant and sunscreen could keep most scars from forming," explains this minimalist.
Intrigued by this basic education, she began concocting her own elixirs using ingredients from the refrigerator. And while she's come a long way since playing "salon" with her younger, patient sister, Hilarie credits her childhood curiosity for her current success as a professional in the skin care industry.
Today, Hilarie seeks to encourage her clients by offering the same advice that inspired her. She says, "I think that having a good teacher is one of the best motivators. When my clients see me put the time and effort into my own skin care, I think they feel it's attainable for them as well."
Throughout her career, Hilarie has worked with numerous physicians, from plastic surgeons and physician assistants to nurses and more. "Working alongside these professionals gives me the freedom to actively stay current and educated on the latest cosmetic procedures and trends," she says.
What to Expect
The first time Hilarie meets with a new client, she discusses their current skin care regimen. Clients are encouraged to bring in products if they are looking for new ones. After determining their main concerns, she offers suggestions, treatments and products that can help improve them.
---
Specialized Training
DermaSweep, 2012