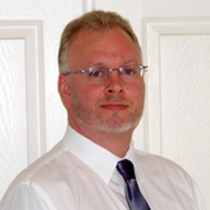 Daniel P.
Massage Therapist "LMT"
Daniel Posner, a licensed massage therapist, was taught at an early age that, as human beings, we should all take care of each other. Massage affords him the opportunity to do just that.
"The most important thing that we try to teach our clients is that what we put into our bodies keeps us healthy, or, keeps us unhealthy," Daniel begins. Whether food, exercise or therapeutic bodywork modalities, they are all ingredients in the recipe of health.
Daniel offers relaxation and therapeutic massage services to clients in St. Lucie, Martin and Indian River Counties. Throughout his career and extensive training, he has come to focus in musculoskeletal disorders and scientifically founded techniques that target myofascial and neurophysiological pathologies.
While "fluffy, feel good" massages have their place and time, Daniel's primary focus is helping clients to discover a state of equilibrium, returning to their normal self while reducing the need for medication and surgery.
Trigger point therapy, kinesio taping, structural kinesiology, proprioceptive neuromuscular facilitation, positional release, joint mobilization, soft tissue mobilization, active and passive stretching, and cupping only begin to portray Daniel's versatile capabilities. He caters to men and women of all ages, and tweaks each session to meet individual client needs.
---
Professional License
MA61648 Florida
Certifications
Florida Board of Massage Therapy
Specialized Training
Alpha School of Massage on the Treasure Coast Graduated 12/2000 Keiser University, Port St. Lucie, Fl. Graduated with AS degree in Massage Therapy 5/2011
Current & Previous Employers
I am a solo practitioner since 2001