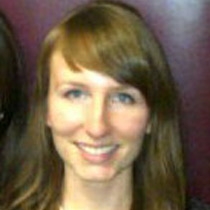 Jennifer F.
Massage Therapist "LMT"
A licensed massage therapist and a hobbyist beekeeper, Jennifer Forte concentrates her practice on chronic pain management as well as providing therapeutic bodywork for emotional support.
"These two specialties can differ greatly from one another," explains Jennifer, who is committed to helping every client achieve an optimal state of health and wellness. She does so by offering heightened body awareness and mental relief through the power of touch and its healing capabilities.
Jennifer's clients vary greatly in age and gender, but most of them are working through an injury, chronic pain or a particularly emotional period of life. Some are fighting cancer, and others are about to have a child; yet all of her clients can benefit from therapeutic touch, both physically and emotionally.
---
Professional License
27 024772
Certifications
New York State Board of Massage Therapy
Specialized Training
Certified Lymphedema Therapist (certifications in manual lymph drainage and complete decongestive therapy), February 2012