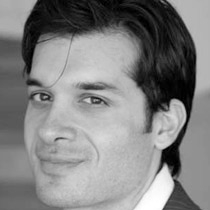 Anil S.
Facial Plastic Surgeon "MD, FACS"
Dr. Shah credits his father, a renowned physician like himself, for the unique sense of compassion and empathy with which he treats his patients. Doing so has allowed him to approach each one with a better understanding of their aesthetic wishes and desires, as well as the ways in a which a specific procedure impacts both a patient's physical and emotional well-being.
Dr. Shah is respected for his strong aesthetic skill and has worked with a bevy of beauty-seeking clients, including models, actresses and socialites, whose success depends on the splendor of their face. He is careful, however, not to impose his own intentions during a consultation, making the patient's point of view his primary focus.
A pioneer in facial plastic surgery, Dr. Shah has published over 50 scientific articles throughout his career, three of which are landmark publications that have revolutionized the way plastic surgery is performed. His article on botulinum toxin (Botox), for example, was featured in Marie Claire, demonstrating the effectiveness in the reduction of oil production in the vast majority of patients.
Dr. Shah's goal is to help patients create natural results through the use of minimally invasive techniques. State-of-the-art equipment and facilities ensure that patients receive quality treatments that maximize results and minimize recovery time.
---
Certifications
American Board of Otolaryngology