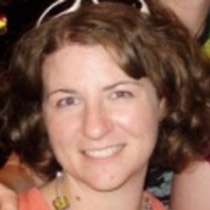 Erin H.
Massage Therapist "LMT"
A licensed massage therapist in private practice in Cedar City, Utah, Erin Hanson debunks the myth that massages have to hurt to accomplish any "real" work. The proof? Erin's signature massage both relaxes and works deeply to rid the body of tension.
Erin runs a practice with her husband (Corey is also a massage therapist). At the Healing Tree Massage Therapy, she encourages her clients to find empowerment through education. "It's very common for massage therapists to just do what needs to be done during the session, then send their clients on their way," she says. "That's fine, but I've always felt like there's more to learn—how you can make the effects of your massage last longer and how massage gives you those benefits."
An anatomy and sports medicine enthusiast with a passion for the great outdoors, Erin demonstrates a fascination with the intricate mechanics of the human body and how it functions, and it shows in the amount of care she takes when working with a client. Prior to beginning a session, she performs an initial intake consisting of a brief conversation with new clients so that she can create a plan that suits each of their needs and budget.
Erin is a graduate of the Utah College of Massage Therapy in Lindon, Utah, where she received more than 800 hours of professional training. She continues to read all the educational material she can get her hands on in order to ensure that she is always learning how to improve her already impeccable abilities.
---
Professional License
6242824-4701
Certifications
Utah Division of Occupational & Professional Licensing
National Certification Board for Therapeutic Massage and Bodywork
Specialized Training
Utah College of Massage Therapy, Lindon, Utah (2006)