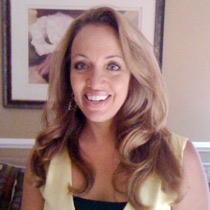 Beth S.
Acupuncturist "Dipl Ac, LAc, MAc"
Alleviate your aches and ailments—whether physical, emotional or mental—with acupuncture through licensed and highly educated practitioner Beth Schoon.
Beth holds a master's degree in acupuncture and is a diplomate of the ancient healing art. At Baltimore's FX Studios, Beth strives to deliver a memorable experience to each and every guest with a focus on personalized care.
With a 15-year background in massage therapy and 11 years teaching yoga, Beth demonstrates a strong understanding of the human body and what it takes to achieve optimal health and wellness. If she can help clients find freedom from pain, she knows she's done her job.
Treatment Recommendations
Cosmetic acupuncture offers a natural approach to anti-aging and has many healing properties. The insertion of needles into specific meridians helps stimulate collagen growth in the face, resulting in a subtle and relaxed appearance to the skin. To offer the best treatment possible, Beth has studied facial acupuncture in China.
---
Professional License
U01865
Certifications
Maryland State Board of Acupuncture