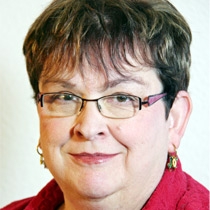 Debbie C.
Massage Therapist "LMP"
---
Debbie Clemans is a licensed massage practitioner in Everett, Wash., where she specializes in Swedish, deep tissue and hot stone massage forms.
Debbie grew up in South Seattle and decided that she would be a teacher back in the eighth grade. She accomplished her dreams, receiving her teaching certificate and educating others in Spanish and business education courses for 27 years before determining that it was time to alter her path.
Burnt out "in full force" from nearly three decades of uniformity, Debbie began seeing a massage practitioner to relieve her severe neck pain. During these sessions, Debbie learned that she had strong hands and was easy to get along with, and was encouraged to become a massage practitioner herself.
Eager for change, Debbie interviewed with the Body-Mind Academy in 2003, and the rest is history. Today, she still teaches clients by showing them how massage can be used to eliminate pain and stress.
"Pain is not normal," insists Debbie. Not only can massage help to manage this pain, but in doing so, it can also help to improve quality of life.