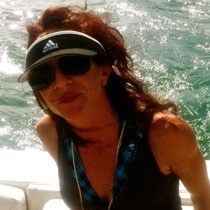 Julie G.
Massage Therapist "CMT"
Julie Glassco, a nationally certified massage therapist in Detroit, Mich., is a passionate bodyworker who loves what she does. Sessions are tailored to help clients—all of them—to reach their unique health goals.
Julie emphasizes the importance of body awareness throughout a session. Through this awareness, from a client's level of comfort to their ease of breath, she believes that everyone can gain more control of their lives.
A music, art and sports enthusiast who craves travel and adventure, Julie helps clients feel both relaxed and empowered simultaneously. Her massages encompass the client as a whole rather than focusing on a single aspect or "problem area" of the body.
---
Certifications
National Certification Board for Therapeutic Massage and Bodywork