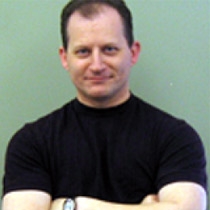 James W.
Personal Trainer "CPT"
A certified personal trainer, James Weaver currently works with clients in their homes in Fairfield County, Conn., with an emphasis on achieving and maintaining a healthy lifestyle. His aim is to help clients reach realistic goals in a supportive and positive environment.
The most important lesson James teaches his clients is that in order to achieve a state of optimal fitness and health, they need to make a lifestyle change. It's how you feel that counts, not how you look, he tells them. Though of course, How you look is an added benefit.
On the road to health, clients may meet obstacles and setbacks that can seem discouraging at first. James promises to be there as a personal lifestyle coach, offering encouraging words and a refreshing outlook that instills them with the motivation to continue to progress.
James is certified by the National Exercise & Sports Trainers Association (NESTA) and trains prospective firefighters and policemen (and women) for their fitness tests. A fitness nutrition coach, James has also prepped women for fitness and figure competitions—many who went on to place in the top five of their division.
A session with James is customized to meet the individual needs of each client. Each session, however, consists of four basic exercise segments, including warm-up exercises, a main workout, a cool down and stretching.
---
Certifications
National Exercise & Sports Trainers Association (NESTA)