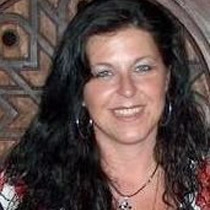 Krystina M.
Massage Therapist "LMT"
"Investing in massage is an investment in your health," says Krystina Morris, a licensed massage therapist in Louisville, Ga.
Krystina made the conscious decision to pursue her massage certification after experiencing the positive benefits of bodywork herself. More than simply "rubbing away aches and pains," massage is an important ingredient in the recipe of health and wellness, delivering tangible results in a short amount of time.
Krystina is a graduate of the Augusta School of Massage, where she completed 600 hours of training and learned the intricacies of massage techniques as well as anatomy, physiology and pathology. During her training, she received hands-on experience working with senior living homes as well as the local Ronald McDonald house, and she continues to donate her healing hands to those in need of relief and relaxation today.
Determined to open her own practice, Krystina set about to build her private studio, studying by day and building her spa by night. At Ready Set Relaxx, she sets the standards of health high—and helps her clients to meet them.
---
Professional License
MT007683
Certifications
Georgia Board of Massage Therapy
Specialized Training
Augusta School of Massage