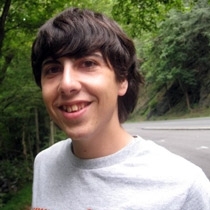 Charles B.
Personal Trainer
An encouraging, dedicated fitness trainer, Charles Bell helps clients who are new to exercise as well as seasoned runners.
A native of South Carolina, Charles is passionate about helping clients improve their overall health. Whether motivating clients to get through a tough workout, focusing in on specific goals like flexibility or endurance, or modifying exercises for injured individuals, Charles loves to help make a difference in his clients' lives.
Charles is certified by the American Council on Exercise and has a background in track and field; he also holds a degree in health and wellness. His sessions start with a short warm-up, then continue with workouts target specific aims, such as improving muscle memory or speed or exercising to muscle fatigue. Cardio, weight training, and core strength are all part of each session. Cool-down includes stretching and a light jog.
His workouts are simple yet effective. Charles emphasizes that he teaches clients to exercise at home, with no need for expensive equipment.
---
Certifications
American Council on Exercise (ACE)
Specialized Training
Certified by the American Red Cross in CPR, AED and First Aid, 2011