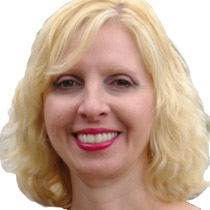 Kathy Anne R.
Massage Therapist "LMT"
Licensed massage therapist Kathy Anne Resasco is more than an expert in therapeutic massage modalities; she's also a certified personal trainer and is skilled in a wide array of luxury spa services.
Massage therapist Kathy Anne has been practicing for over 7 years. Since graduating from the New York College of Health Professions, she has worked in spas the tri-state area. Kathy Anne personalizes each massage to best benefit the client and their needs. She specializes in reflexology, active isolated stretching, deep tissue massage, lomi lomi, lymphatic drainage, prenatal massage, shiatsu, Swedish massage, Thai massage, and trigger point therapy.
---
Professional License
NYS License 024425
Certifications
New York State Board of Massage Therapy
Specialized Training
NY College of Health Professions, Syosset, NY, AOS in Massage Therapy (2010)
Current & Previous Employers
Spa4Skin