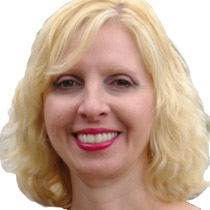 Kathy Anne R.
Massage Therapist "LMT"
Licensed massage therapist Kathy Anne Resasco is more than an expert in therapeutic massage modalities; she's also a certified personal trainer and is skilled in a wide array of luxury spa services.
A massage with Kathy Anne, at The Spa 4 Skin in Holbrook, N.Y., is a truly relaxing and rejuvenating experience. "I treat every client like a whole person, not just a number," Kathy Anne says. "I also use state of the art equipment and I am always trying out new techniques."
For clients who want to be pampered, Kathy Anne suggests a soothing Swedish, hot stone or aromatherapy massage. For those with pain or injuries, she is trained in sports massage, deep tissue massage and reflexology. In addition to traditional bodywork styles, Kathy Anne also offers pregnancy massage and continues to pursue advanced certifications. As she knows, "Continuing education is very important."
Kathy Anne is certified in Reiki and shiatsu, and is currently studying Traditional Chinese Medicine at the New York College of Health Professions. She hopes to soon add acupuncture to her list of available services.
---
Professional License
NYS License 024425
Certifications
New York State Board of Massage Therapy
Specialized Training
NY College of Health Professions, Syosset, NY, AOS in Massage Therapy (2010)
Current & Previous Employers
Spa4Skin