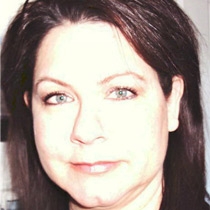 Brenda G.
Aesthetician "LE"
It's a very simple question that Brenda Gilbert, a licensed aesthetician in Raymond, N.H., wants to ask: "What shape is your skin in?" If your answer is anything but "perfect," then you've come to the right place.
At B*G Makeovers, Brenda's inviting studio, clients can choose from a range of skin-smoothing services including microdermabrasion, gentle chemical peels (such as a resurfacing enzyme peel), and signature facials delivered with or without extractions based on an individual's unique skincare needs.
Brenda's clients, who span the ages of 25 to 60 and above, are primarily made up of women, many who share similar concerns about the signs and symptoms of aging skin. Her advanced skincare services are designed to enhance the quality of each client's complexion through a combination of in-house treatments and follow-up homework.
While women (and some men too!) tend to be drawn to particular products, the majority of people don't actually know the proper way to use these creams, lotions and serums. Regardless of what brands you prefer, Brenda can help you to learn how to use these miracle elixirs effectively—and during the very first visit.
---