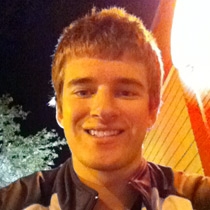 Michael M.
Personal Trainer "CPT"
From weight loss and general fitness to muscle building and more, Michael Martino, an ACT-certified personal trainer in Englewood, Fla., has a reputation for helping clients set and achieve their health and wellness goals—quick!
While it's true that Michael teams up with clients as they work to meet their objectives in an efficient manner, he also knows that there are always improvements that can be made and is dedicated to the constant development of their physical well-being.
Healthful habits aren't left in the weight room; they have to be integrated into your everyday life. Michael teaches his clients how to continue working out and and making positive choices without a personal trainer's immediate guidance, so that fitness becomes an attribute that extends beyond the locker room.
Unlike other gyms that promote "memberships," Michael takes the time to get to know each client, his sessions which are never rushed. Education is another unique aspect of his approach, and Michael enjoys passing on his own insights for clients to muse over in between appointments.
What to Expect
Regardless of your fitness goals, Michael begins all sessions with a light warm-up and dynamic stretching to fully prepare the body for movement. From there, he moves into a client's individual programs, which vary depending on personal needs and desires.
Exercises are designed to isolate muscles using a combination of compound movements, super-sets, circuits and complex movements. Sessions conclude with low intensity aerobic activity and a final cool-down.
---
Specialized Training
Athletic Certification Training Commission (ACT), Certified Personal Trainer, 2011