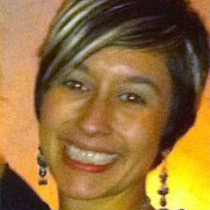 Nicole S.
Massage Therapist "LMT"
Training for a race? Nicole Solano is a licensed massage therapist in the greater New Orleans area who helps both new and seasoned competitors prepare for events and improve recovery post-competition. She specializes in pain management and preventative care.
Nicole treats a wide variety of clients with massage and healing techniques that range from Swedish, deep tissue and sports massage to posture correction, myoskeletal alignment and pain management.
"I'm here to help you perform at your highest potential with less risk of injury through massage techniques that are customized to your needs," Nicole says. "I can empower you with the tools you need to heal yourself and become pain free!"
What to Expect
A typical session begins with a conversation about the client's concerns so Nicole can assess what type of treatments may work best. Nicole then proceeds with heat or cold application and essential oils.
---
Professional License
NM 3935
Certifications
Louisiana Board of Massage Therapy